---
Content on these pages is chosen from a number of media outlets and may not reflect the views or opinions of Just.Equal Australia.
---
28th March 2023 - I had two options – die or find a way to live as a transgender man
Transitioning has been the hardest, and most wonderful, thing and I'll fight hatred and transphobia for as long as I have to.  Read more...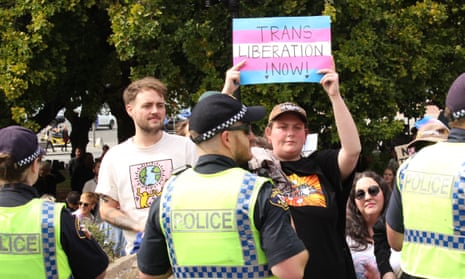 ---
27th March 2023 - Victorian Liberal leader John Pesutto warns MP Moira Deeming of further repercussions after she walked back condemnation of rally
Victorian Liberal Leader John Pesutto says he will not rule out further repercussions for Victorian MP Moira Deeming after she walked back her condemnation of the organisers of a controversial rally on social media.  Read more...
---
26th March 2023 - Growing up in the Mormon church, Zaide was told his father was 'the worst thing you could be'
Zaide Harker recalls the night his dad, a former Mormon missionary and father of four, came out as gay.  Read more...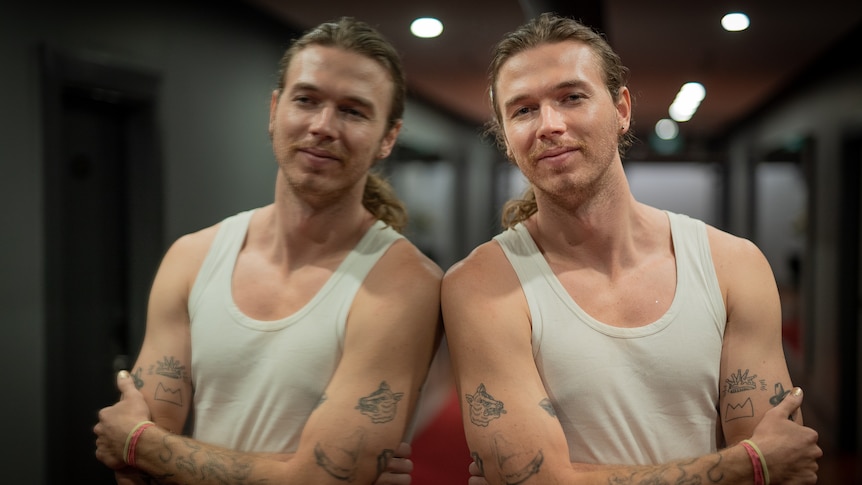 ---
25th March 2023 - What's behind the 'terrifying' backlash against Australia's queer community?
Less than a month after WorldPride, LGBTQ+ communities are reeling after several intimidating incidents in one week. Read more...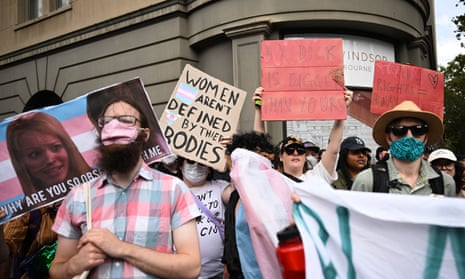 ---
25th March 2023 - Trans Children Were the Beginning. The GOP Is Coming for Adults Now.
The politicians who've repeatedly introduced anti-trans bills under the guise of "protecting children" are routinely going after adults now.  Read more...
---
25th March 2023 - Transgender athletes condemn ban on inclusion in female events
Transgender athletes have condemned World Athletics' exclusion of transgender women from elite female competitions, while the decision was welcomed by some sportswomen as a win for fairness.  Read more...
---
24th March 2023 - Death threat made against Mount Gambier Library staff over drag queen Dolly Diamond's book reading
Police say a death threat has been made against staff at the Mount Gambier Library over hosting a drag queen who is set to read books to "children of all ages" on Saturday.  Read more...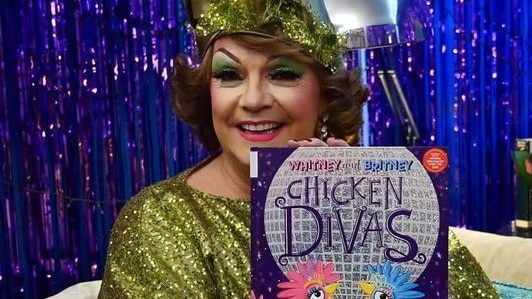 ---
24th March 2023 - World Athletics Council excludes transgender women from female events
World Athletics has voted to ban transgender women from elite female competitions if they have undergone male puberty, in a decision the governing body said had been taken to "protect the future of the female category".  Read more...
---
23rd March 2023 - Why are Kenya and Uganda cracking down on LGBTQ rights?
A new law passed in Uganda appears to be the first to outlaw merely identifying as LGBTQ, a rights group says.  Read more...
---
23rd March 2023 - Florida's so-called 'Don't Say Gay' policy could be expanded into high school
A proposed Florida Board of Education rule could expand restrictions on classroom instruction related to sexual orientation and gender identity.  Read more...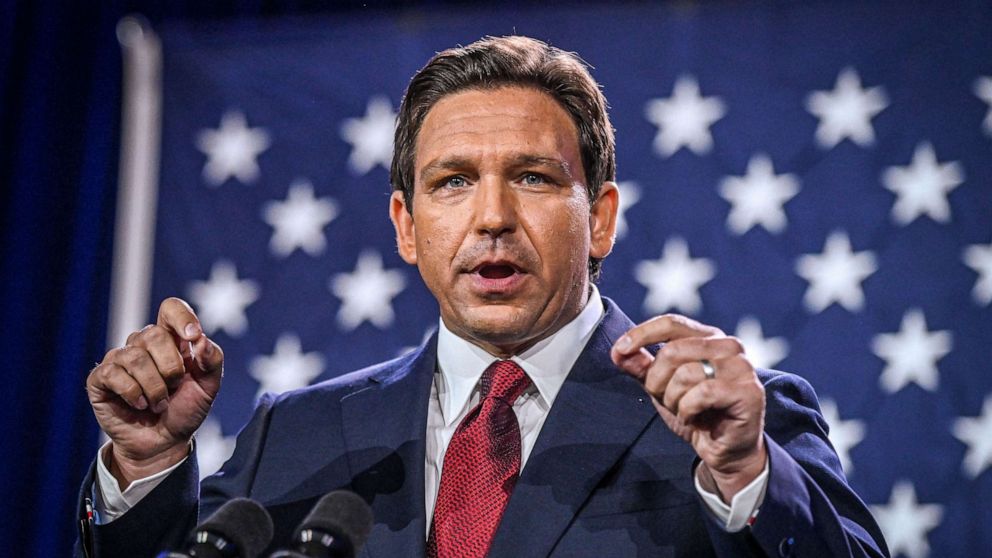 ---
23rd March 2023 - Uganda faces calls to reject 'appalling' anti-LGBTQ bill
The United Nations and the United States led calls Wednesday for Uganda's President Yoweri Museveni to reject what has been labelled an "appalling" anti-gay bill.  Read more...
---
22nd March 2023 - Disney announces huge LGBTQ+ conference just weeks after Ron DeSantis said he's their "sheriff"
In what certainly seems like an intentional rebuke of anti-LGBTQ+ Florida Gov. Ron DeSantis (R), The Walt Disney Company will host a massive LGBTQ+ rights conference in Central Florida this September. Read more...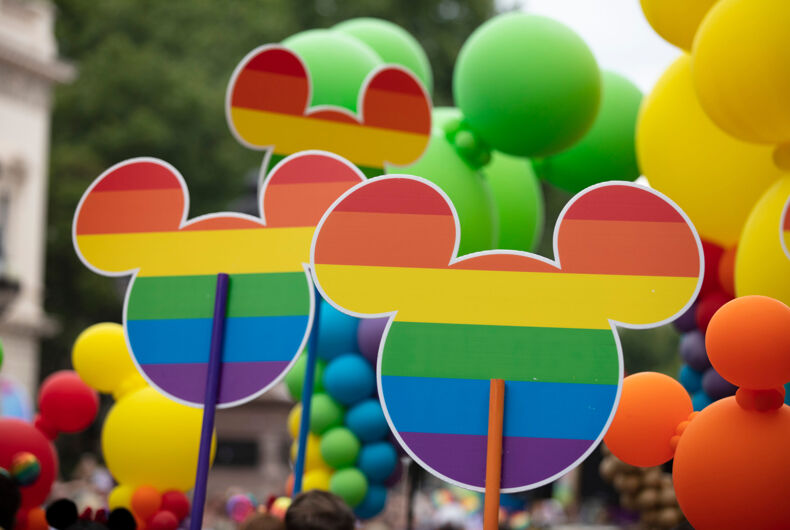 ---
22nd March 2023 - LGBTQ activists in Japan launch engagement group ahead of G7
Japan is the only member of the Group of Seven advanced industrialized nations that lacks a law protecting the rights of LGBTQ people.  Read more...
---
22nd March 2023 - ACT government tables Australia's first laws to stop irreversible intersex surgery on children
The ACT government has introduced Australia's first legislation that would ban unnecessary and irreversible medical procedures for people who are born intersex.  Read more...
---
22nd March 2023 - Ugandan MPs pass bill imposing death penalty for homosexuality
MPs in Uganda have passed a controversial anti-LGBTQ+ bill, which would make homosexual acts punishable by death, attracting strong condemnation from rights campaigners.  Read more...
---
22nd March 2023 - NSW POLITICS IS UNDERMINING LGBT RIGHTS NATIONALLY - Just.Equal's Brian Grieg in Star Observer
The New South Wales Labor and Liberal parties are eager to win the state election this Saturday. So much so, both have pandered to the religious lobby on LGBTQIA+ conversion practices.  Read more...
 
---
22nd March 2023 - Peaceful protesters attacked by 'Christian Lives Matter' mob
Police have arrested two men after over 500 Christian Lives Matter supporters ambushed 15 LGBTQIA+ protesters in Sydney's Southwest last night.  Read more...
---
21st March 2023 - ONE NATION LEADER PAULINE HANSON'S ANTI-TRANS MOTION DEFEATED IN SENATE
Senator Hanson sought to introduce a motion seeking an inquiry into what she termed "skyrocketing rates of child gender dysphoria" and the "rising number of children being treated for gender dysphoria in gender clinics."  Read more...
---
21st March 2023 - London - Met police found to be institutionally racist, misogynistic and homophobic
Author of landmark report says Met can 'no longer presume that it has the permission of the people of London to police them'.  Read more...
---
21st March 2023 - Bill to end harmful practices in medical settings to be introduced in the ACT
On Wednesday 22 March, the Chief Minister of the Australian Capital Territory will introduce legislation into the Legislative Assembly to protect the rights of people with innate variations of sex characteristics in medical settings. This is an Australian first.  Read more...
INTERSEX HUMAN RIGHTS AUSTRALIA
---
20th March 2023 - Victoria to ban Nazi salute after 'disgusting' scenes at anti-trans protest
The Andrews government will move to ban the Nazi salute within months after the gesture was used at a protest attended by neo-Nazis at the weekend.  Read more...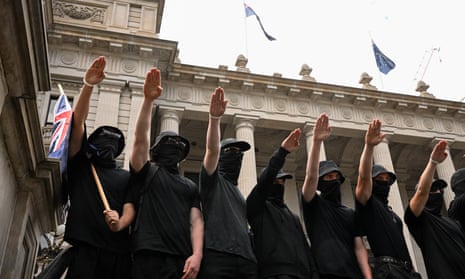 ---
20th March 2023 - Vic Libs to expel Moira Deeming over anti-trans rally
The Victorian Liberal Party will expel MP Moira Deeming over her involvement in Saturday's Melbourne TERF rally attended by neo-Nazis.  Read more...
---
19th March 2023 - Equality Tasmania worried about Kellie-Jay Keen appearance in Hobart
Equality Tasmania say they are deeply concerned about an anti-transgender activist, Kellie-Jay Keen speaking on Parliament Lawns in Hobart on Tuesday.  Read more...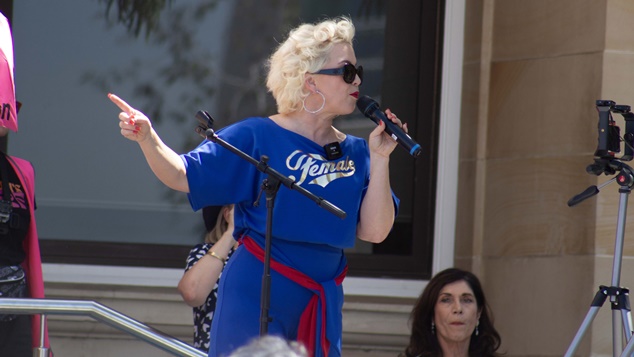 ---
19th March 2023 - Premier Daniel Andrews: Anti-trans activists were there to spread hate
Victorian Premier Daniel Andrews has commented on the protests against the Let Women Speak tour in Melbourne yesterday which saw anti-transgender activists, and self-described women's rights advocates standing adjacent to neo-Nazi groups on the steps of the state's parliament. Read more...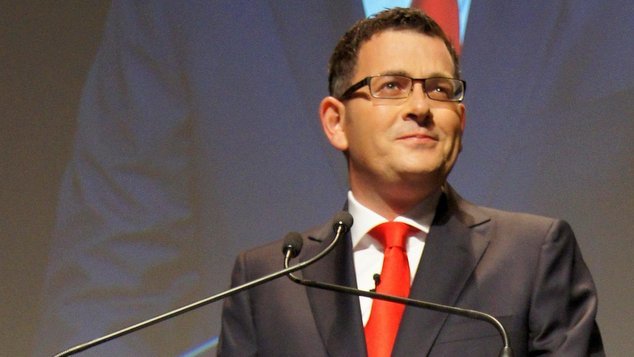 .
---
19th March 2023 - Italy leaves children of same-sex parents in limbo
The mayor of Milan, Giuseppe Sala, took a progressive stance and allowed children born to parents of the same gender to be acknowledged in the absence of clear national legislation.  This week, however, what was then seen as a major victory for equality and acceptance by the LGBT community was reversed.  Read more...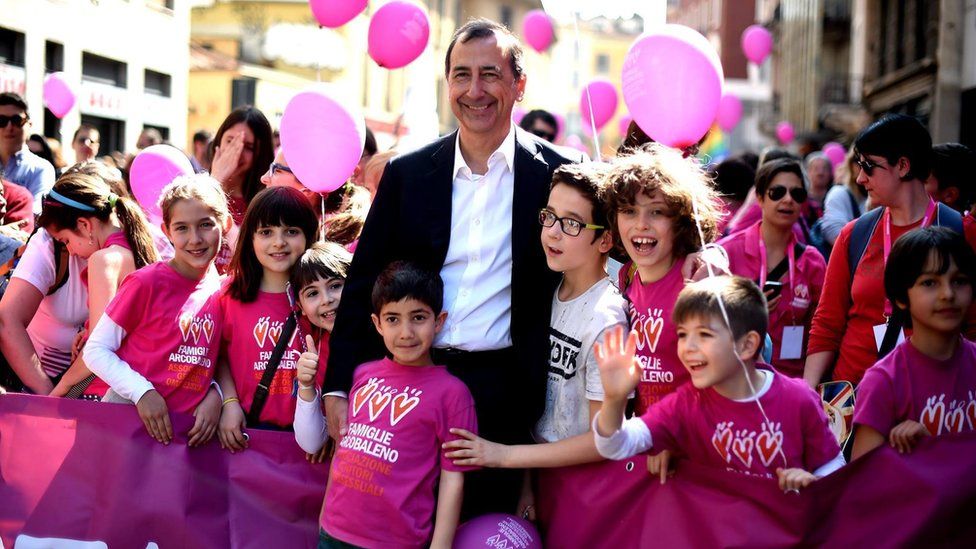 ---
18th March 2023 - Australia 2023: NAZIs join TERFs on city streets
Approximately 400 people turned up at the Victorian Parliament in support of Keen-Minshull's TerfFest. But at least twice as many counterprotesters opposed the rabid rightwing rally.  Read more...
---
18th March 2023 - UK government's asylum bill fails to consider safety of LGBTQ+ people, charity warns
Rainbow Migration highlighted that the bill proposes sending people who have fled life-threatening situations to countries where LGBTQ+ people are not able to safely be open about their sexual orientation or gender identity.  Read more...
---
17th March 2023 - Florida becomes eighth state to restrict transgender care for minors
A group of Florida parents represented by advocacy groups plans to sue to block a Board of Medicine rule that took effect Thursday.  Read more...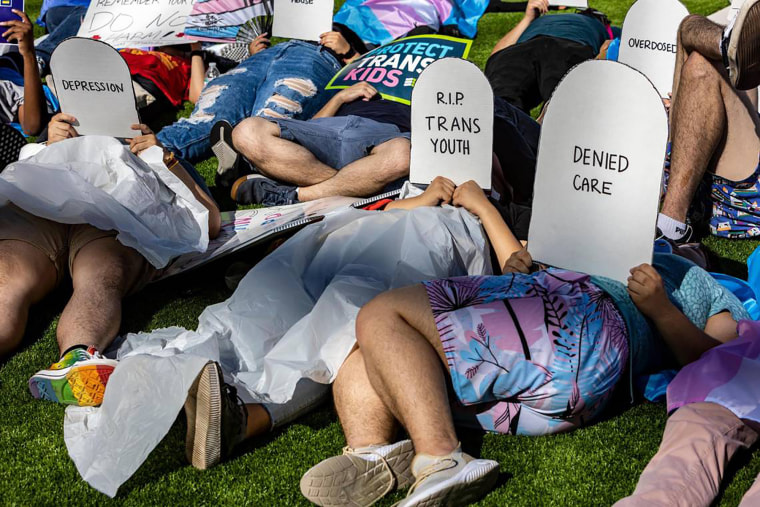 ---
17th March 2023 - UN Security Council meeting to focus on LGBTQ, intersex rights
A meeting that will focus on the integration of LGBTQ and intersex rights into the U.N. Security Council's work will take place at the United Nations on March 20.  Read more...
---