June 2022 - Winter Edition
Blood donation campaign; election aftermath; election commentary.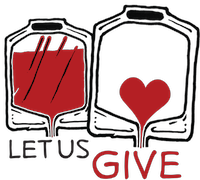 June 2022


 
Welcome to the Winter Edition of Just.Equal Australia's newsletter.
This week we launched our new Let Us Give campaign. It seeks to increase the supply of safe blood by ending the ban on blood donation by gay men, and bisexual men, trans women and non-binary people who have sex with men. We want all donors to be assessed for their individual risk. 
To see our new blood donation campaign, click here:
The federal election was a step forward for LGBTIQA+ Australians.

Scott Morrison's Religious Discrimination Bill and Claire Chandler's anti-trans legislation, both of which would have rolled back existing protections for LGBTIQA+ people, are off the table.

Voters vetoed Katherine Deves hateful anti-trans campaigning. Meanwhile, long-time campaigners against LGBTIQA+ equality, lost their seats, including Eric Abetz, Amanda Stoker, Zed Seselja and Gladys Liu.  
Many candidates who support LGBTIQA+ equality were elected or re-elected, including the teal independents, Green, and many Labor members, David Pocock in the ACT, Tammy Tyrell in Tasmania, and Liberal, Bridget Archer.

But that doesn't mean we can relax.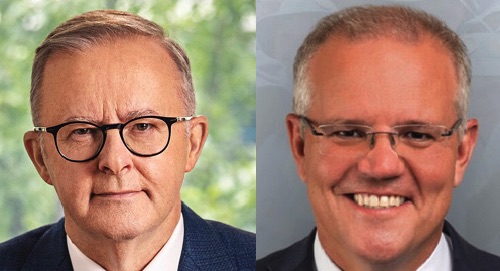 Labor went to the election with a small number of LGBTIQA+ commitments...including us in the Census, more mental health funding, and protections for LGBTIQA+ students in faith-based schools.

But there is much more the LGBTIQA+ community needs. Our pre-election survey highlighted the following priorities:
  
- national bans on non-consenting medical interventions on intersex children and on conversion practices
- strong protection for LGBTQA+ teachers and other staff in faith-based organisations
- Medicare funding for transition
- improved LGBTIQA+ school safety and inclusion
- a national LGBTIQA+ mental health strategy
- removal of the gay, bi and trans blood ban
- stronger human rights protections

We have sent these priorities to all relevant ministers and will be meeting them soon to press for Labor to adopt a stronger reform agenda. In particular we will press for Labor's Religious Discrimination Bill not to contain any provisions that roll back existing protections.
We are also in touch with the new Green, independent and Labor members about moving forward with an expansive LGBTIQA+ vision. 
We will be in touch soon with more information. 
 

For more on how the election result has unlocked the door to real LGBTIQA+ change, read this article in

 
For a guide to how we can better prepare for upcoming hate campaigns, check out this article.
Making a Financial Donation
We desperately need funding for our campaigns, especially the Blood

Donation Campaign.

 
Please consider donating just $10, $25, or more to help us to achieve the changes we all would like to see.  
To make a donation click here
Just.Equal Australia was established in 2016 as a national LGBTIQA+ advocacy and campaigning organisation.  Our board is made up of long-time advocates from around the nation.  We are committed to consulting with the LGBTIQA+ community and partnering with like-minded groups and communities.  We are committed to community-driven responses to discrimination.  For more about us:

 

 

Do you like this post?