---
---
15th June 2022
Watch Dr Sharon Dane from Just.Equal's new Let Us Give campaign explain the science behind dropping the old gay, bi and trans blood ban and adopting individual risk assessment instead. Check out the video embedded in this article from the Canberra Times.
To sign the petition:
To watch Dr Dane:
14th June 2022
In this article in today's Sydney Morning Herald, to mark World Blood Donor Day, Thomas Buxereau from the new Let Us Give campaign puts a strong case for dropping the archaic ban on blood donation by gay men, and bisexual men and transgender women who have sex with men. Instead, Australia should follow the lead of Canada, Britain and France by assessing all donors for their individual risk.
---
14th June 2022
---
9th June 2022
"Our fear is that while Church authorities may not be able to sack existing LGBTQA+ employees, they may still be able to reject new applicants." - Brian Greig
5th June 2022
2nd June 2022
The aim of this Just.Equal Australia post-election survey, is to identify what factors (if any) influenced the votes of LGBTIQA+ people and their allies in the recent Australian federal election vote.
1st June 2022
1st June 2022
31st May 2022
31st May 2022
"I am quite happy to roll up my sleeve today and donate blood, but under the current Red Cross policy, I can't do that." - Benjamin Dudman
Gay men can't donate blood in Australia, but advocates are calling for that to change as stocks plummet
---
31st May 2022
"Individual risk assessment would also make the blood supply safer because it would pick up heterosexual people who are at high risk. This is particularly important at a time when rates of HIV among heterosexual Australians is increasing." - Rodney Croome
---
31st May 2022
Congratulations Cody Smith, and other intersex advocates, for all your hard, persistent work. This is a major step forward and one that is so very overdue.
Cody is intersex and hopes a draft Australian-first legislation will eventually protect others born like them
---
30th May 2022
Check out this compelling article about LGBTIQA+ family violence.
LGBTQ Domestic Violence Awareness Day: Survivor shares her story
LGBTQ Domestic Violence Awareness Day highlights domestic, family and intimate partner violence.
---
28th May 2022
"Is this the end of the resurgent prejudice that arose as a backlash to marriage equality and has plagued LGBTIQA+ Australians for seven years?" Check out the answer to that question in this post-election analysis.
Why the election has unlocked the door to real LGBTIQA+ change
Scott Morrison's Religious Licence-to-Discriminate Bill has gone. The politics of anti-trans prejudice
---
27TH MAY 2022
"To be treated as a medical curiosity and subjected to unconsented medical procedures produces lifelong consequences and scars. This is an injustice that has been too easily ignored for too long." - Cody Smith
ACT move to end non-consenting intersex medical intervention
The ACT Government has released a draft bill outlining plans to end non-consenting medical 
interventions on intersex children.
---
27TH MAY 2022
"With legislation like this, comes the promise that the harm can end here. We just need more jurisdictions ready to protect the bodily autonomy of intersex people." - Cody Smith
26TH MAY 2022
Sorry Day commemorated across the country
Sorry Day was commemorated across the country today, recognising the historical mistreatment of Aboriginal people. The first Sorry Day was held in 1998, a year after a landmark report into the forced removal of Indigenous children from their families, was tabled in parliament. Sixteen years on, there are fresh concerns over the removal of Aboriginal and Torres Strait Islander children from their families..
---
24TH MAY 2022
Just.Equal Australia board member, Bill Rutkin, makes a compelling case that LGBTIQA+ voters abandoned Labor and voted Green and Teal.
Both major parties ignored the LGBTIQA+ vote. It cost them dearly!
Bill Rutkin looks at the changing pattern of the LGBTIQA+ vote in the 2022 federal election. He believes the major parties must learn lessons they assiduously avoided over the course of the last government.
---
23rd May 2022
Austria has joined the long list of countries that assess blood donors for their individual risk rather than banning all gay men, as well as bi men and trans women who have sex with men. Australia is being left further behind.
Austria to lower hurdles for LGBT+ citizens to donate blood
---
22nd May 2022
"The priorities identified in our LGBTIQA+ election survey will now be our blueprint for LGBTIQA+ reform under an Albanese Government." - Yours Truly
Just.Equal welcomes election result: opportunity to move forward
Just.Equal Australia today welcomed yesterday's election result saying Australia enjoys a unique opportunity to move forward on LGBTIQA+ human rights. 
---
22nd May 2022
"The true winners in this election have been equality, inclusion and acceptance for LGBTIQA+ Australians." - Sally Goldner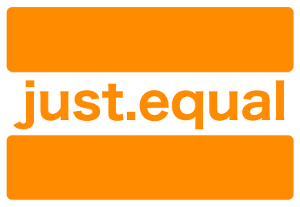 JUST.EQUAL WELCOMES ELECTION RESULT AS UNIQUE OPPORTUNITY TO MOVE RIGHTS FORWARD
---
20th May 2022
Just.Equal Australia has released the results of its 2022 election survey. You'll recall we surveyed the LGBTIQA+ community to see what it's priorities are. We then sent the results to major parties and key candidates. Unfortunately, neither Labor nor the Liberals responded. Thank you to the Greens and independents who did respond. A wider range of parties and candidates responded to the Equality Tasmania survey. See below for the links
Just.Equal party and candidate survey:
Just.Equal community priorities survey:
Equality Tasmania party and candidate survey:
---
20th May 2022
Has the Australian Electoral Map been lying to you?
Check out this article by the ABC to find out
---
20th May 2022
If you live in the seat of Brisbane, please read this before you vote!
Will the LGBTQI vote make a difference in Brisbane?
Brisbane's sitting member, the LNP's Trevor Evans, a former Chief of Staff for Peter Dutton, is openly...
---
19th May 2022
Planning on going overseas?  Check here first
New research has revealed which countries and destinations are the safest, and most hostile, for LGBTQI+ travellers to visit.
Travel journalists and researchers Asher and Lyric Fergusson have ranked 203 countries for the third LGBTQ+ Travel Safety Index using a range of factors including discrimination, marriage equality, morality laws and transgender murder rates.
---
17th May 2022
Happy IDAHOBIT !
International Day Against Homophobia, Transphobia, Biphobia  and individual and organizational discrimination and violence against Intersex, Brotherboy, Sistagirl  people.  Our communities unite to recognize our real life circumstances and to honour innumerable individual and community struggles for justice, common sense, human kindness and compassion.  We acknowledge the resilience and dedication of our communities.
Today is a day for thanking our activists and our allies.
On IDAHOBIT day we consider the successes of our struggles but remain realistic about the social changes and reforms that are still desperately needed.  We acknowledge that some within LGBTIQA+ communities in Australia, and other western countries enjoy relative peace and security in contrast to those in so many other societies where constant fear, death and lack of opportunity to enjoy life is socially and legally denied and well-being is constantly threatened. 
Just Equal Australia unanimously recommits to continuing to strive towards the values and goals we hold and share with other organisations and individuals in Australia. Just Equal Australia will continue to work honestly, ethically and relentlessly with our international friends and allies.
---
9th May 2022
Brian Greig said Labor had "made it clear it would protect LGBTQ+ students, however, its position on teachers and other workers is unclear".
Scott Morrison defends delaying protections for LGBTQ students as party tensions resurface
---
8th May 2022
Just.Equal Australia has condemned the Coalition Government for its plan to bring back the Religious Discrimination Bill. It has called for the Coalition to deliver some positive initiatives to reduce discrimination against LGBTIQ+ people instead. 
Meanwhile, the PM has said gay students aren't being expelled from faith-based schools. That's not true, but even if they aren't being expelled then what's wrong with ensuing it doesn't happen again by banning it? As for trans students, it's obvious to everyone they are facing discrimination. But the Government seems fine with that. The attached table is a handy reminder of who voted for what during the religious discrimination debate in February.
Some of the positive initiatives the Coalition could support:
---
5th May 2022
A big thank you to Dr Sharon Dane (pictured below) for her hard work on Just.Equal Australia's 2022 election priorities survey. The survey shows us what the most pressing issues are for LGBTIQA+ Australians. Now, JEA will use the results to seek commitments from all the major parties. For the top level survey results, check out this statement:
http://ymlp.com/zPNFZ0
The results from the 2022 Election Survey are in and shows religious exemptions and school safety are among the top priorities.  Now, JEA will use the results to seek commitments from all the major parties.
See here for the top level results, or click on the graphic for the full report
---
3rd May 2022
---
16th April 2022
---
14th Apr 2022
Great to see some positive transgender policy commitments from the Greens. As Sally Goldner says it's an antidote to all the anti-trans fear-mongering. More here…https://www.theage.com.au/.../greens-call-for-gender...
---
13th Apr 2022
11th Apr 2022
23rd Mar 2022
In this statement Sally Goldner calls for Anthony Albanese to meet everyday trans folk instead of throwing them under the bus to appear "not woke".
---
22nd March 2022
Thanks to LOTL for publishing this article on Just.Equal Australia's federal election survey.
Hi community members and allies
The Just Equal board notes that the proposals relating to so-called Religious Discrimination bills are likely to be introduced to federal parliament this week, with much debate in all forms of media to follow.
We sadly recall the often difficult and challenging experiences that took place before, during (and even after) the 2017 marriage postal survey. In this light, we are concerned that many LGBTIQA+ people, family members and allies will experience similar distress at this peak time of debate over this legislation, given some aspects of it are likely to be damaging both directly and indirectly for many folk in our communities. We are concerned that the tabling of this divisive legislation may have many unintended consequences with the greatest impact on the mental health and well being of people who have struggled all their lives to create a welcoming and accepting space in which to survive and be accepted.
We strongly affirm the idea of self-care as needed. Every individual knows what works best for them like exercise, pets, music, TV, a bath, breathing exercises. We offer some general thoughts:
Pull back from reviewing media articles, discussion on social media if things even begin to feel a little bit tough
Talk to friends and supports
Check in on each other
Utilise services such as Qlife 1800184527 www.qlife.org.au/ or www.rainbowdoor.org.au/ or 1800729367 or services in your state/territory
If you are doing ok, Just Equal and other community organisations advocating to expose this unnecessary legislation for what it is will welcome your support. Now is the time to stand together and activate for those who can't. One way you can do that is to send a message to Labor to speak out against this proposal and do all they can to kill the bill.
---
1st June 2018